There is nothing more exciting than hosting a sleepover. You and your best friends have all bought matching pajama sets, you have your sleeping bags ready and have every intention of staying up gossiping until the sun comes up. But everyone knows there is more to the best sleepovers than just gossiping and spending the night. So here are ten fun things to do at a sleepover to make sure that yours is the absolute best.
1: D.I.Y. Facials

We all love to get pampered, so why not start off your night with some D.I.Y. facials. Take turns working on each other. Cleanse and tone your partner's skin and then try out a face mask based on their skin type with some cucumber slices placed over their eyes. When the time is up, wash the masks off with some damp sponges, or if you went with sheet masks, just peel them off and throw them away. To finish layer on some hydrating moisturizer and enjoy feeling fabulously fresh-faced.
2: Baking
Roll up your sleeves and get busy in the kitchen, baking some tasty treats. Depending on how many people are staying over, it might be a good idea to break into two or three teams with each team making something different. Some quick and easy treats you can make are crispy rice buns, brownies, choc chip cookies, and fairy cakes. Remember to be careful when using the oven and depending on you and your guest's age range, make sure there is an adult nearby to supervise if necessary.
3: Movies
Now that you have your baked treats ready to devour. Put some popcorn in the microwave and get everyone to pull their sleeping bags and pillows around the T.V. If you happen to have a projector screen, then even better. Tuck into all the yummy food while watching some sleepover classics like Mean Girls, Legally Blonde and Clueless. Anything Disney is good too. If you are a braver bunch, you could even watch some horror films. Carrie, It and The Ring are all super creepy picks that will have you covering your eyes and asking, "is it over yet?"
Why not joke around? — 172 Dad Jokes, 91 Kids Jokes, 91 Short Jokes, Disney Jokes
4: Karaoke
If you do have a real karaoke machine, use that, but if not, its fine to grab a hairbrush for a mic and use your imagination. Come on; we know you have done it before alone in your bedroom. Section off a staging area and give everyone a pen and paper so they can mark each participant out of ten. Don't just give points for the best singer either, watch for who puts on a real performance even if they don't sound just like Mariah. Add up everyone's points at the end to see who wins.
5: Twister
Twister is a sleepover classic and with good reason. It is really cheap to buy in advance and is guaranteed to end in a giggly wrapped up mass of limbs. You could even have a tournament to find out who among your friends is the most flexible all-time twister champ and who is the clumsy one that knocks everyone over.
6: Truth or Dare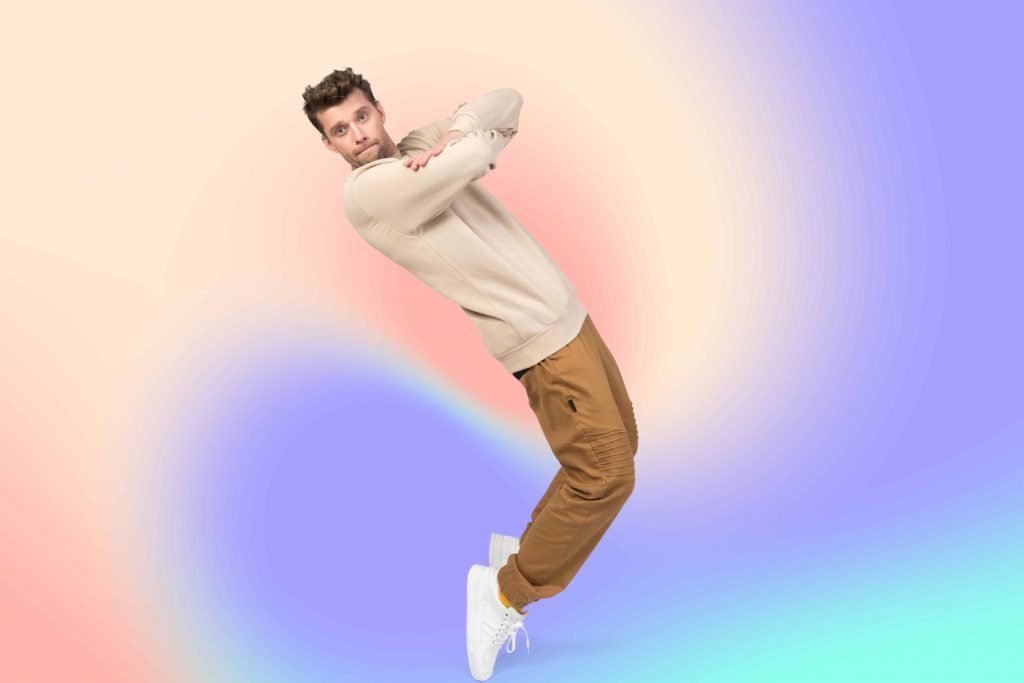 Another classic no sleepover would be complete without is a game of Truth or Dare. Write out some Truth and Dare cards first and have everyone sit in a circle. Go around each player, asking them to pick a truth card or a dare card. If someone refuses to do what is on their card, they get the option of doing a group decided to forfeit, or if they refuse that, then they are knocked out of the game.
7: Photoshoot
What is the point of having everyone together if you don't take some social media-worthy pictures? Go all out and take a bunch. Take some pictures of the whole group, some smaller group one, and some selfies with cute filters. Then get creative and imagine you are shooting an editorial for your favorite magazine. Find some interesting backgrounds, use some different props, and smize like Tyra Banks. Who says pajamas can't be high fashion?
8: Build a fort
Grab some blankets and some dining room chairs or anything else you can think of and set about making the most epic blanket fort. Decorate it with fairy lights and all the fancy cushions you can fit in there and make it the official gossip H.Q. Remember what is said in the blanket fort stays in the blanket fort.
Play trivia or riddles — 82 Hard Riddles, 73 What Am I Riddles, 50 Riddles for Kids, Harry Potter Trivia, Star Wars Trivia Questions
9: Order Pizza
Its been a while since you made short work of your baked treats, and a few tummies are starting to rumble again. Let's be honest, can you really say it's the best ever sleepover if you don't order pizza? Lots and Lots of pizza. Order a few boxes between everyone, preferably with all different toppings, and then line the boxes up in your blanket fort and get stuck into some melty cheesy goodness with extra pepperoni.
10: Ghost stories
It's really late now, and everyone else in the house has gone asleep. You are all huddled together in your sleeping bags and its pitch dark. The atmosphere is perfect for some, especially spooky ghost stories. The person telling the story holds a torch up to their face, so the only light in the room is both illuminating and casting shadows on their features as they talk about Bloody Mary or the ghost that haunts this very town. Really get into your narrating with the storytelling. Do creepy voices and add sound effects and see who can scare the others the most.
More Things to Do :
200 Fun Things to Do With Your Friends
120 Things to Do When You're Bored
70 Things To Do By Yourself
100 Things To Do On a Rainy Day
Was this article helpful?