Starting and maintaining a successful conversation with a crush could be an intimidating task. There are those who start and breeze into conversations with ease. For others starting and maintaining a conversation with the opposite sex is an uphill task. You might even get stomach indigestion. Your intestines tie up in a knot. You get a headache. Fear not – you are not alone.
So, where do you start? What do you say to this new person you met online, on social media, or on a dating app? How do you make the first contact to start flirting over texts?
You might be lucky to have prior knowledge of the other person's background, hobbies, likes, dislikes, and what they do for a living. In most cases, however, you don't. And that is where starting and keeping a conversation going gets complicated. In the absence of a quick-fix-it solution to the challenge, you need some expert opinions to stay on top of the dating game. Let's take a look at 5 tips and 50 cool flirty texts to use on the go without being creepy.
This is how you show your intentions and flirt over text.
1. Show you're interested
Body language will give you away even if you have difficulty expressing that you are into the other person. Unless the other person is blind and stone-cold deaf, showing and expressing affection is the first step towards keeping a conversation going. But what if you don't have the chance of face-to-face contact?
You can't rely on your body language and eye contact over text but you still have your words and those playful emojis.
I have a stomach full of butterflies thinking about meeting you for the first time.
How am I supposed to work when I can't stop worrying about you? You must be breathless after running through my mind all day.😷😷😷
2. Use your imagination
With all the talking and chatting going on around, it's a real challenge to be original nowadays, especially when texting. So, your fruitful effort will be appreciated even higher. Reaching out for your mobile to text your crush, remember to pique their interest and curiosity by saying something unique instead of the flirting cliches. This increases your chances to hit your target and hear the exciting incoming notification.
Laughter is a key to most people's hearts, so you might use it, too. Give it a go with a short humorous comment.
Hey, I can't find my phone. Can you call me, so I can try to track it down?
3. Ask the right open questions
A Yes-No question is a kill-joy statement in a conversation. Ask open-ended questions to generate steam in keeping the conversation going. For example, ask, "Tell me about you," instead of "How are you?" Debra Fine in her book Fine Art of Small Talk, argues that open-ended questions require more than the one-word answer yes or no.
You are lucky if your crush includes "I am," before "fine," in response to your question "How are you?" Why? Simply because open-ended questions seek explanation and clarification, and open a space for a lengthy conversation.
What's your favorite place in the world?
4. Keep it small and sweet
Let's face it. Your attempt to make small talk in a conversation might fall flat on its face, before you've even started flirting with a crush over text, not to mention making it to a romantic relationship.
The inability to start and maintain a conversation is not a sign of worse things to come in the process of establishing a relationship. A number of factors steamroll the challenge of making small talk. You are tempted to cut the other person off mid-sentence. You'd better not. You might end up, "getting too personal before the other person is comfortable with you," cautions Christopher Gottschalk, author of How to Start and Make a Conversation. So, just go with the flow and try no to go too strong.
What's the funniest thing you've ever eaten?
5. Stay focused
Do you feel anxious about starting a conversation with a new person, especially of the opposite sex? Don't fret, it's natural. The secret is to stay focused with eyes riveted on the desired outcome and keep going.
Hello gorgeous. I can't think of a word in the dictionary that could describe your kind of beauty.
And if the gorgeous one doesn't respond, just keep trying with the next gorgeous one.
Special occasions require specific flirty texts. Now, take a moment to go through a selection of 50 flirty text examples to use on the go and stay on top of the text flirting game. These flirty texts are classified into 3 categories: Flirty texts to show affection, night date flirts, and all-time classic texts.
50 Cool Flirty Texts You Should Know
Flirty texts to show affection
You don't need a college degree to come up with cool flirty text messages to express how you feel about your crush. But, you do need to show enough affection to make it to a romantic relationship.
1.  I love your personality and I am prepared to do all it takes to get to know more of it.
2. Hi, your profile picture background is breathtaking.
3. Hey, rhythm and blues is my favorite kind of music. That makes the two of us.
4. Wow! You love cappuccino? Let's get together soon for a cuppa.
5. Hey, I am working from home. Please keep me company.
6. I am intrigued by the information on your profile. Please tell me more about your hobbies.
7. Hello, I'm not a big fan of tacos, however, if you made it, I would eat it.
8. I am not an environmentalist, but your indoor flowers are a sight to behold.
9. Hi, your skin tone is so smooth, I can't take my eyes off it.
10. Hey, if I told you you have the best figure 8 body for the 21st century and beyond, would you hold it against me?
11. I can't think of a future without you.
Late-night date flirty texts
You are planning the first night out to meet up with your crush. You are anxious. What do you do to calm down the anxiety? Check out the following list of flirty texts to help you keep anxiety at bay.
12. Hey, you have a smile that could light up the world. I am dying to see it up close tonight.
13. Science is not my scene, but the chemistry between us is undeniable.
14. I can't wait to meet you in person.
15. I have told all my friends about the fantastic date we're going to have tonight. I just can't wait.
16. I can't think of anything else better to talk about than tonight's date.
17. What are you wearing tonight? I would love to match your favorite color.
18. Let's not beat about the bush, you and I are meant for each other.
19. I jumped out of bed this morning in a jovial mood thinking how well our hobbies and future plans blend.
20. I wish I could fast-track the clock ahead to tonight's date.
21. The suspense is killing me. Is it just me?
22. Please allow me to pick you up for tonight's date.
23. Tonight's date with you is a dream come true.
24. Tell me I am not the only one feeling nervous and numb about tonight's date.
25. I've gone over my table manners more than thrice in preparation for tonight's date.
26. I must admit that tonight's date is making me nervous, but I can't miss it for the world.
27. Hey, you haven't told me your favorite flowers.
28. I am thinking about what to order after dinner, brandy or white wine. Please help me with this.
29. Here's the menu for tonight's dinner date. Do you see a dish that catches your eye?
30. Hey, you look great in the theatre of my imagination. Can't wait to see you in person.
Fundamental flirty texts to use on the go
You have been out on a date with your crush and it was a smash. There is no better way to acknowledge the thrill you feel than to text them and let them know with any of these all-time classic flirty texts on the go.
31. You made me feel young and special tonight.
32. Cupid must have known my heart's desire for a soulmate to connect us.
33. I don't need a drink to get high. You make me lose my balance.
34. I would have never guessed that I would meet and date the hottest girl/guy this side of town.
35. Words alone can't express my gratitude regarding tonight's date. It was awesome!
36. "Love Is the Reason," is playing on radio 2. It reminds me of your tender loving kindness.
37. If someone suggested last year that I would meet and flirt over text with a beauty/a handsome young man like you in 2021, I would have laughed and brushed the idea aside.
38. Your image is the last thing on my mind when I fall asleep, and the first thought that comes to my mind upon waking up in the morning.
39. I can't get enough of seeing you next to me. Let's meet and talk soon.
40. Our first meeting is in a class of its own.
41. Let's raise the scale to dinner for the second date.
42. Congratulation! You broke the Guinness Book of Records on the first date.
43. Your dinner date order is the best I have come across in years. Allow me to order the same on our second night out.
44. You didn't hear this from me. Your dinner order is the best-kept secret of all time.
45. You think the first date is an Olympic Gold Medal winner. Hold your breath for what I have planned for the second one.
46. I am having a hard time getting my head and heart to work together again after our date last night. My head is stuck on me, but the heart is with you.
47. I couldn't ask for more. You bring out the best in me.
48. Your image is engrained in my mind from our last night's date at that hole-in-the-wall restaurant.
49. I couldn't ask for more. You bring out the best in me.
50. I can't wait to hear your voice.
There you have the best selection of 50 flirty texts to use with a guy or a girl. Do you want to start and keep a conversation going with your crush? Follow the expert tips and use the flirty texts to do the trick and become your better text flirting self.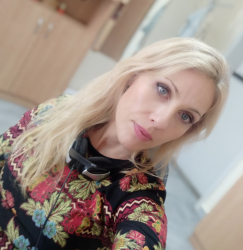 Latest posts by Mariana Krysteva
(see all)
Was this article helpful?