If you have southeastern or eastern European heritage, it's most likely that you have Slavic roots, and that may lead you to learn and find out more about Slavic names. These names are usually deeply rooted in religion, history, mythology, therefore choosing a Slavic name for your baby may be truly meaningful.
This actively demonstrates that picking a Slavic name for your baby can be a way for you to honor your family history and your homeland. Slavic names showcase grace and strength which may be a great tribute to your ancestry.
You should know that the term Slav actually stands for so many cultures under one umbrella, and it serves as a way to consolidate all of the names in one place.
The Slavic countries cover 3 main areas such as:
Southern – Bosnia and Herzegovina, Macedonia, Bulgaria, Slovenia, Serbia, Montenegro, Bulgaria, and Croatia
Western – Slovakia, the Czech Republic and Poland
Eastern – Ukraine, Belarus and Russia
When it comes to Slavic names you should know that most of them are gendered meaning girl names usually end in 'a' while boy names usually end in a consonant. For example, the boys' name Aleksandar becomes Aleksandra when given to a girl.
Nowadays, traditional Slavic names are accepted by the Christian Church and they are given at the baptism of the child.
However, ensure that you practice names you're considering for your baby with your last name so you will be sure that you like the sound of them together.
Below you will see a list of the most popular Slavic names for boys and girls.
Jump To: Slavic Names for Boys | Slavic Names for Girls
60 Popular Slavic Names for Girls
1. Aleksandra
origin – Slavic
meaning – man's defender
2. Vera
origin – Slavic
meaning – faith
3. Zora, Zorica
origin – Slavic
meaning – dawn
4. Ivana, Ivanka
origin – Slavic
meaning – God is Gracious
5. Dana, Danka, Danica
origin – Slavic
meaning – morning star
6. Nada, Nadija, Nadia, Nadica, Nadezdha
origin – Slavic
meaning – hope
7. Sonja
origin – Slavic
meaning – wisdom
8. Anastasia, Anastasija
origin – Slavic
meaning – resurrection, this name is very famous since it belonged to the daughter of the last tsar of Russia
9. Marina
origin – Latin, popular Slavic name
meaning – from the sea, marine
10. Katerina, Kate, Katja
origin – Slavic
meaning – pure
11. Irina
origin – Slavic
meaning – peace, famously belongs to Irina Shayk, Russian model
12. Mila
origin – Slavic
meaning – gracious, famously belongs to actress Mila Kunis
13. Olga, Olgica
origin – Slavic
meaning – blessed
14. Desislava
origin – Bulgarian
meaning – to seek glory
15. Mira, Miroslava
origin – Slavic
meaning –peace
16. Jana, Jovana
origin – Slavic
meaning – God is gracious
17. Angela, Angelina
origin – Slavic
meaning – angel
18. Borka
origin – Slavic
meaning –fighter
19. Divna
origin – Slavic
meaning – beautiful
20. Svetlana
origin – Slavic
meaning – light
21. Tatijana, Tijana
origin – Slavic
meaning – honorable
22. Zlata, Zlatka
origin – Slavic
meaning – golden
23. Duska, Dusica
origin – Slavic
meaning – soul
24. Marta
origin – Slavic
meaning – born in March
25. Marija
origin – Slavic
meaning – beloved
26. Bronislawa
origin – Slavic
meaning – glorious defender
27. Bogdana, Bogdanka
origin – Slavic
meaning – God's gift
28. Neda
origin – Slavic
meaning – born on Sunday
29. Sofija, Sofka, Sofce
origin – Slavic
meaning – wisdom
30. Valentina
origin – Slavic
meaning – strong
31. Agneiszka
origin – Slovakian, Polish
meaning – holy,pure
32. Casimira
origin – Polish
meaning – proclamation of peace
33. Radoslava, Rada, Radmila
origin – Slavic
meaning – joy, glory
34. Zivka
origin – Slavic
meaning – living, life
35. Ljupka, Ljubica, Ljuba
origin – Slavic
meaning – love
36. Kseniya
origin – Russian

meaning – hospitality
37. Ludmilaa
origin – Slavic
meaning – loved by the people
38. Natalia
origin – Polish
meaning – nativity
39. Blagica, Blaga, Blazena
origin – Slavic
meaning – blessed
40. Zaria
origin – Slavic
meaning – princess
41. Milena
origin – Slavic
meaning – favored
42. Lena, Lenka
origin – Slavic
meaning – light
43. Kalina
origin – Slavic
meaning – flower
44. Cveta, Cvetanka
origin – Slavic
meaning – flower
45. Karolina
origin – Slavic
meaning – manly
46. Biljana
origin – Slavic
meaning – white, fair
47. Makedonka, Dona
origin – Macedonian
meaning – literally means macedonian
48. Velika
origin – Slavic
meaning – great
49. Mirka
origin – Slavic
meaning – peace
50. Stanka
origin – Slavic
meaning – standing in glory
51. Ognena
origin – Macedonian
meaning – fire
52. Petra
origin – Slavic
meaning – rock
53. Radica, Rada
origin – Slavic
meaning – joy, happy, willing
54. Roza, Rozalia
origin – Slavic
meaning – rose
55. Slobodanka
origin – Slavic
meaning – freedom
56. Snezhana, Snjezana
origin – Slavic
meaning – snow, born in winter
57. Zvjezdana
origin – Croatian
meaning – star
58. Tanja
origin – Slavic
meaning – secret
59. Elena, Lena, Jelena
origin – Slavic
meaning – shining light
60. Kristina
origin – Slavic
meaning – follower of Christ
Next:
Popular Slavic Names for Boys
1. Rade, Radoslav, Radoljub, Radomir
origin – Slavic
meaning – joy
2. Aleksandar
origin – Slavic
meaning – defending men
3. Filip, Filipco
origin – Slavic
meaning – dear, loved, loving
4. Risto, Hristijan, Hristo, Ice
origin – Slavic
meaning – Christ Hearer
5. Jani, Janko
origin – Slavic
meaning – gift from God
6. Andrei, Andrej
origin – Russian
meaning – strong fighter, brave warrior
7. Boris
origin – Slavic
meaning – small, battle glory
8. Dusan, Dusko
origin – Slavic
meaning – soul
9. Dragan, Dragi
origin – Slavic
meaning – beloved
10. Jovan, Jovco, Jovce
origin – Slavic
meaning – majestic
11. Stanislav
origin – Slavic
meaning – one who has achieved glory
12. Kiril
origin – Slavic
meaning – lord, common name in the Orthodox Slavic world
13. Naum, Naumce
origin – Slavic
meaning – comfort, common name in the Orthodox Slavic world
14. Ratko
origin – Slavic
meaning – war
15. Atanas, Nase, Nasko
origin – Slavic
meaning – immortal
16. Tihomir
origin – Slavic
meaning – quiet, peace
17. Timur
origin – Slavic
meaning – iron
18. Tomislav, Tome
origin – Slavic
meaning – to struggle, glory
19. Todor, Tose, Toshe
origin – Slavic
meaning – gift of God
20. Nikola
origin – Slavic
meaning – victory of the people, famously belongs to Nikola Tesla
21. Vladimir, Vlado
origin – Slavic
meaning – renowned prince, great ruler
22. Anton
origin – Slavic
meaning – highly praiseworthy
23. Bojan
origin – Slavic
meaning – struggle, fight, battle
24. Branko, Branislav
origin – Slavic
meaning – protection, glory
25. Chryzant
origin – Polish
meaning – golden flower
26. Bozidar
origin – Slavic
meaning – gift of God
27. Ivan
origin – Slavic
meaning – God is gracious
28. Bronislaw
origin – Slavic
meaning – glorious defender
29. Artem
origin – Ukrainian
meaning – perfect health
30. Jaroslaw
origin – Slavic
meaning – beauty of sping
31. Kazimir
origin – Slavic
meaning –destroyer of peace
32. Miroslav, Miro
origin – Slavic
meaning – peaceful glory
33. Cvetan, Cvetko
origin – Slavic
meaning – flower
34. Dusan, Dusko
origin – Slavic
meaning – soul
35. Goran
origin – Slavic
meaning – highlander
36. Mladen
origin – Slavic
meaning – young
37. Veselin
origin – Bulgarian
meaning – happy
38. Zdravko
origin – Slavic
meaning – health
39. Zivan, Zivko
origin – Slavic
meaning – lively, life
40. Dragoslav, Dragomir, Dragoljub
origin – Slavic
meaning – precious, beloved
41. Jaromir, Jaroslav
origin – Slavic
meaning – strong
42. Lubomir, Ljubomir, Luboslaw
origin – Slavic
meaning – love
43. Zlatimir, Zlatan, Zlatko
origin – Slavic
meaning – gold
44. Maksim
origin – Slavic
meaning – greatest
45. Luka
origin – Latin, famous Slavic name
meaning – bringer of light
46. Zeljko
origin – Slavic
meaning – desire for peace
47. Matej
origin – Slavic
meaning – gift of God
48. Oleg
origin – Russian
meaning – holy
49. Damek
origin – Slavic
meaning – earth
50. Fadey
origin – Slavic

meaning – bold, brave
51. Gavril
origin – Slavic
meaning – God is my strength
52. Milos
origin – Slavic
meaning – dear
53. Dalibor
origin – Slavic
meaning – to fight
54. Stefan
origin – Slavic
meaning – crown
55. Zoran, Zoki
origin – Slavic
meaning – dawn
56. Ilija, Ile
origin – Slavic
meaning – my God is my Lord
57. Vasil, Vasko, Vase
origin – Slavic
meaning – royal
58. Dejan, Deni
origin – Slavic
meaning – to act, to do
59. Fedir
origin – Ukrainian
meaning – gift from heavens
60. Novak
origin – Serbian
meaning – new
More in Names :
60 Mom Names You'll Know From Pop Culture
55 Welsh Names That Are Beautiful & Unique
75 Swedish Baby Names
123 Traditional Hawaiian Baby Names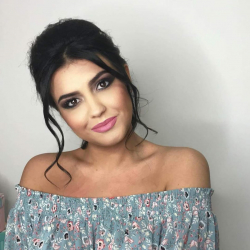 Latest posts by Nadica Murdzeva
(see all)